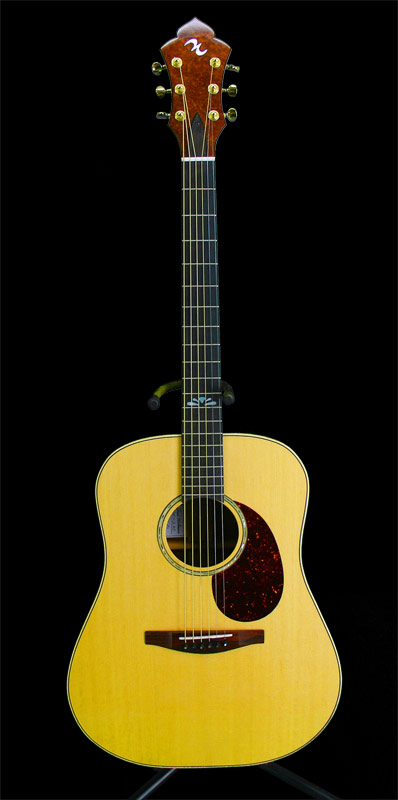 D-55
The classic dreadnaught with something extra, this guitar has balance. A full, rich bass
without boominess, plus thick punchy mids and highs make this a great guitar for recording
or accompanying voice, as well as bluegrass rhythm and soloing. Standard models in
rosewood or mahogany with a sitka top, other materials available on special order.

Scale Length: 25 1/2"
Neck width 1 3/4"

Price - $4000.